Focused on learning and having fun!
We are a community band and focus on learning and having fun. We support veterans and the activities of the Legion. We offer free lessons on Monday nights at the Almonte Legion  starting at 6:00 pm. Band Practices start at 7:00 pm.
As a community band, we support parades and events in Almonte,  Carleton Place, Lanark County and  area.
New Members: We always welcome new members. If you already play or have always wanted to play, come on out to a Monday band night and check us out. Feel free to contact us for more information.
We started in the spring of 2019, and immediately grew to 50 members! We have been welcomed by Almonte and Carleton Place, and all of Lanark County as well as Western Ottawa. We are a Legion Band, and support the efforts of the Legion and veterans, as well as an enthusiastic community band.
Under the direction of Pipe Major Jenny Putinski, we are a fun, teaching band.  We welcome players of all ages from 9 – 90, and all levels of experience from absolute beginner to professional.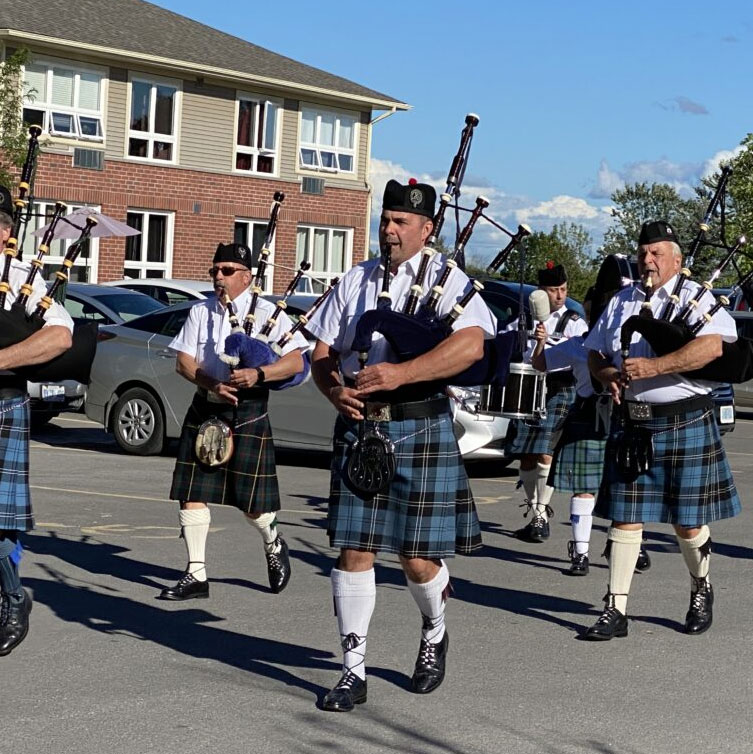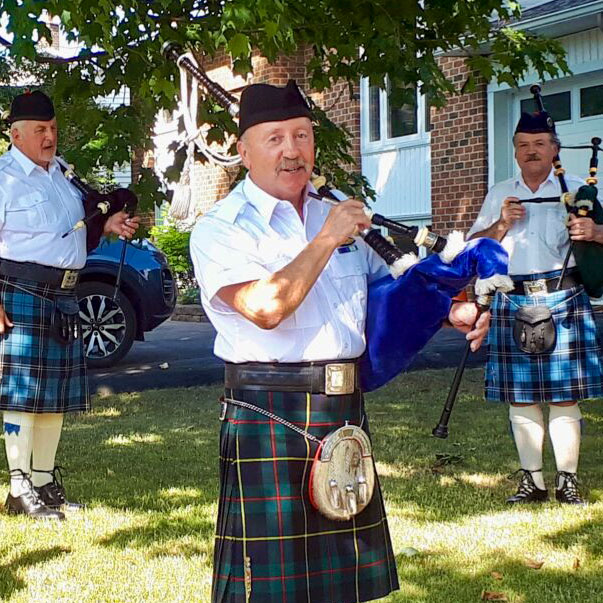 FOR COMMUNITY AND FAMILY EVENTS
The money we earn through paid appearances goes right back into the band program.
Prices vary from $100 to $1000 based on the event and whether you are looking for a single piper or a duo, a mini band of 5 or the full band on parade. Contact our Band Management Team for further details and arrangements.